Editorial Board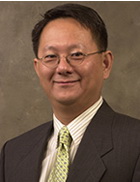 Prof. Kuan-Chou Chen, Editor in Chief
Purdue University Calumet , USA
Editorial Board Members
Prof. Álvaro Rocha, the Europeia University & LIACC, University of Porto, Portugal
Prof. Chien-Ta Bruce Ho, National Chung Hsing Universit, Taiwan
Prof. Hayato Ohwada, the Department of Industrial Administration, Faculty of Science and Technology, Tokyo University of Science, Japan
Prof. Ionel Bostan, Al. I. Cuza University, Iasi, Romania
Prof. Jeonpyo Noh, Yonsei University, EIC, Korea
Prof. Liu Chun-Chu, Chang Jung Christian University, Taiwan
Prof. Malcolm Munro, Durham University, Durham, UK
Prof. Patricia Thurmond, Walden University, USA
Prof. Tatiana Avdeenko, the Economic Informatics department, Novosibirsk State Technical University, Novosibirsk, Russia
Assoc. Prof. Chien-Min Ou, the Department of Electronic Engineering, Chien Hsin University of Science and Technology, Taiwan
Assoc. Prof. Chih-Hung Wang, Department of Computer Science and Information Engineering, National Chiayi University, Taiwan
Assoc. Prof. Daniel Badulescu, University of Oradea, Romania
Assoc. Prof. Miroslaw Moroz, Wroclaw University of Economics, Poland
Assoc. Prof. Jiajane Shuai, Department of Information Management, Minghsin University of Science and Technology, Hsinchu, Taiwan
Assoc. Prof. Jawahitha Sarabdeen, Faculty of Business, University of Wollongong, Dubai, United Arab Emirates
Assoc. Prof. Ron Chuen Yeh, Department of Business Administration, Meiho University, Pingtung, Taiwan
Assoc. Prof. Yue Xu, Queensland University of Technology, Science and Engineering Faculty, Brisbane, Australia
Dr. A. J. Rissanen, Senior Lecturer, National Defence University, Finland
Dr. Ken W. Li, Hong Kong Institute of Vocational Education, Hong Kong
Dr. Watcharapol Wiboolyasarin, Suan Dusit Rajabhat University, Thailand

General Information
Frequency:
Quarterly (Since 2015)
Editor-in-Chief:
Prof. Kuan-Chou Chen
Executive Editor:
Mr. Ron C. Wu
Abstracting/ Indexing:
Engineering & Technology Digital Library, Google Scholar, Electronic Journals Library, QUALIS, ProQuest, EI (INSPEC, IET)
Jan 05, 2017 News!

[CFP] 2017 the annual meeting of IJEEEE Editorial Board, WCEEE 2017, will be held in Phuket, Thailand during June 17-19, 2017.  [Click]

Mar 24, 2016 News!

Vol.5, No.3 has been indexed by EI (Inspec). [Click]

Jan 20, 2016 News!

IJEEEE Vol. 6, No. 1 is available online! 7 peer reviewed articles are published in this issue. [Click]

Dec 30, 2016 News!

IJEEEE Vol. 6, No. 4 is available online! [Click]

Oct 20, 2016 News!

The papers published in Vol.6, No.3 have all received dois from Crossref.